Practices week of Nov 27th  . Meet at BLUU 30 mins prior to Practice:
MONDAY:     ERG 6am
TUESDAY:     5:00am. 4+X practices.
Wednesday:   ERG 6am
Thursday:       5:00am. 4+X practice (Cancelled)
Friday:            ERG 6am
Sunday:          2pm:  ROW HO HO @ MCL
---
See Schedule for upcoming Regattas:
TCU holds water practice at Marine Creek Lake (seen below) on the north side of Fort Worth and land practice in the "ERG CAGE" at the TCU REC.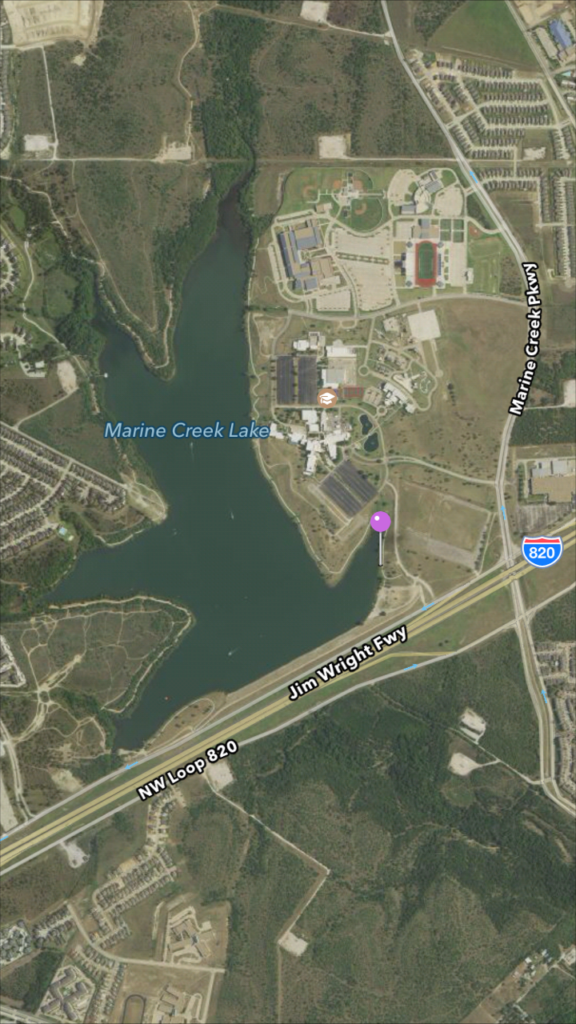 Photo is of The Trinity River with Down Town Fort Worth in the background.  (We will be returning to the Trinity in the Spring.